I was born in a small mining town. I've been drawing for as long as I can remember. Engaged in circles and children's art school. Graduated from Kemerovo Art College and Surikov Moscow State Academic Institute, Faculty of Painting.
But after graduation, carried away by drawing and combine the activities until now. As a student, began to participate in youth exhibitions in Moscow and Russia, by the present time has held many solo exhibitions and joint exhibitions with friends in Moscow. But the most impressive exhibitions were opened in my home town and in the capital city of Tanzania, Dar es Salaam.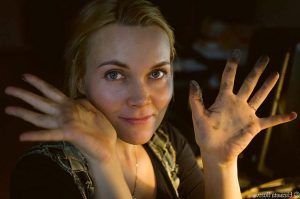 I am inspired by travel and new places, always drawing and painting sketches while on the road. Sometimes this is an occasion for large works, more often road sketches constitute an exhibition series.
I love details, paying attention to little things, bringing my observations into my work. This came in especially handy when I got an order for a decorative mural. I had a great pleasure doing portrait nesting dolls for a Japanese family (I had to learn a new technique) and then other families, and then I got interested in painting angel figurines.
In 2007, I came up with the idea of depicting the events of my life in succinct little drawings with a funny hamster-bear character. Having quickly collected a few albums, I entertained my friends with drawing stories and one day I agreed to start a
livejournal
with a nickname
@super-homyak
to expand my circle of viewers. Years of publishing hamster-bear drawings and communicating virtually and then in real life have changed my creative and personal life, giving me many friends and life-changing meetings!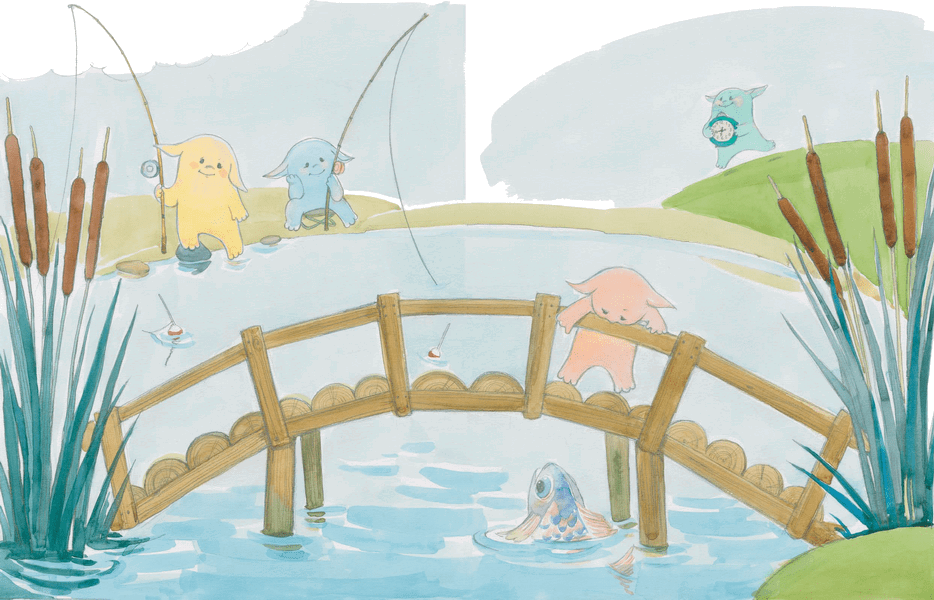 The children's illustrations have become my most exciting new work! In 2014, Rech published Alexey Berezin's book "
About the Girl Dasha
" with my illustrations. Recently I have been working with Alpina Children and Eksmo, as well as fulfilling private orders for illustrations. You can see the results of my work on the website.
Elena Kubysheva